Need some help getting your finances on track? Why don't you try the 10-day email program from Learn Vest! The program will provide you with daily tasks to help you balance your finances!
You can also win $2,500 as well as a complete plan! Enter Today! Open to US residents only.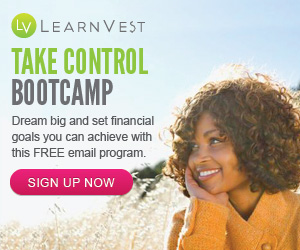 Disclosure: this post is part of our advertising package! We are not responsible of the contest hosting!