Valentine's Day gifts for the man in your life can be difficult to find, especially if he already has everything. Instead of getting him a gift card, socks or taking him out to dinner, why don't you find something that will tickle his funny bone? There are no rules that say Valentine's Day has to be serious and laughing over gifts can be romantic and fun.
Fun and Unique Valentine's Day Gift Ideas for Him
Carnivore Kit: Organic Spice Blends for Meat Lovers
Is your guy a "steak and potatoes" eater? Does he love grilling even in the dead of winter? Help him add a little spice to his life with this set of organic spice blends presented in cool magnetic containers!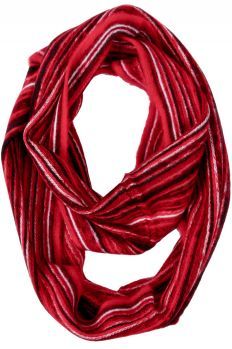 Even though the brittle cold of winter will be over, you can still get Valentine's Day gifts for him that will keep your loved one warm. This Tanner Infinity Scarf is bold and is a red multi-colored fabric that will keep your guy warm on those cold days. If your guy is one who is conservative and prefers wearing solid, dark colors, he may get a chuckle out of this one.
Funny Magazine Money Book


If you want your man to laugh, then you have to get him the Funny Magazine Money Book. It is designed just like a magazine and a photograph of your loved one will be in the place of your favorite over-the-top celebrity. You has personalized editorial articles, a shopping page and the advertisements are even made with a picture of your guy.
Doctor Who Logo of Words T-Shirt
Doctor Who is one of the most popular shows in the world for a good reason! While there are probably thousands of Doctor Who t-shirts out there, this is definitely one of the coolest. It's a Tardis made up of words commonly heard on the show! Your Doctor Who fan will love it!
While they may not always admit it, men love pampering too! This gift basket contains spa products designed specifically for your guy, so they won't leave him smelling like a floral shop exploded on him. It also contains other staples for a relaxing day for your guy: chocolate!
While many women will want to get Valentine's Day gifts for him that are sweet and romantic, there is nothing wrong with making your guy laugh. The holiday does not have to be serious all of the time and laughing together will be romantic and remind the both of you of how much fun your relationship can be. Don't forget to check out our Valentine's Day Gifts for Her to get some great ideas for the special women in your life!