Last week, we shared tips on how to choose the best baby monitors. In the upcoming weeks, we will be discussing the different types of baby monitors: video ones, WiFi ones, etc. Make sure to come back each week to learn about the different types of monitors and choose whatever suits you best. Today, we will be discussing video baby monitors.  The world of video baby monitors can provide parents with an instant look at your baby, in a silent way. With these baby monitors, you can check in on your baby without getting out of bed and without disturbing your baby. Here are the best video baby monitors.
Best Video Baby Monitors
This post contains affiliate links. Thanks for the support.
Lorex Sweet Peep Baby Monitor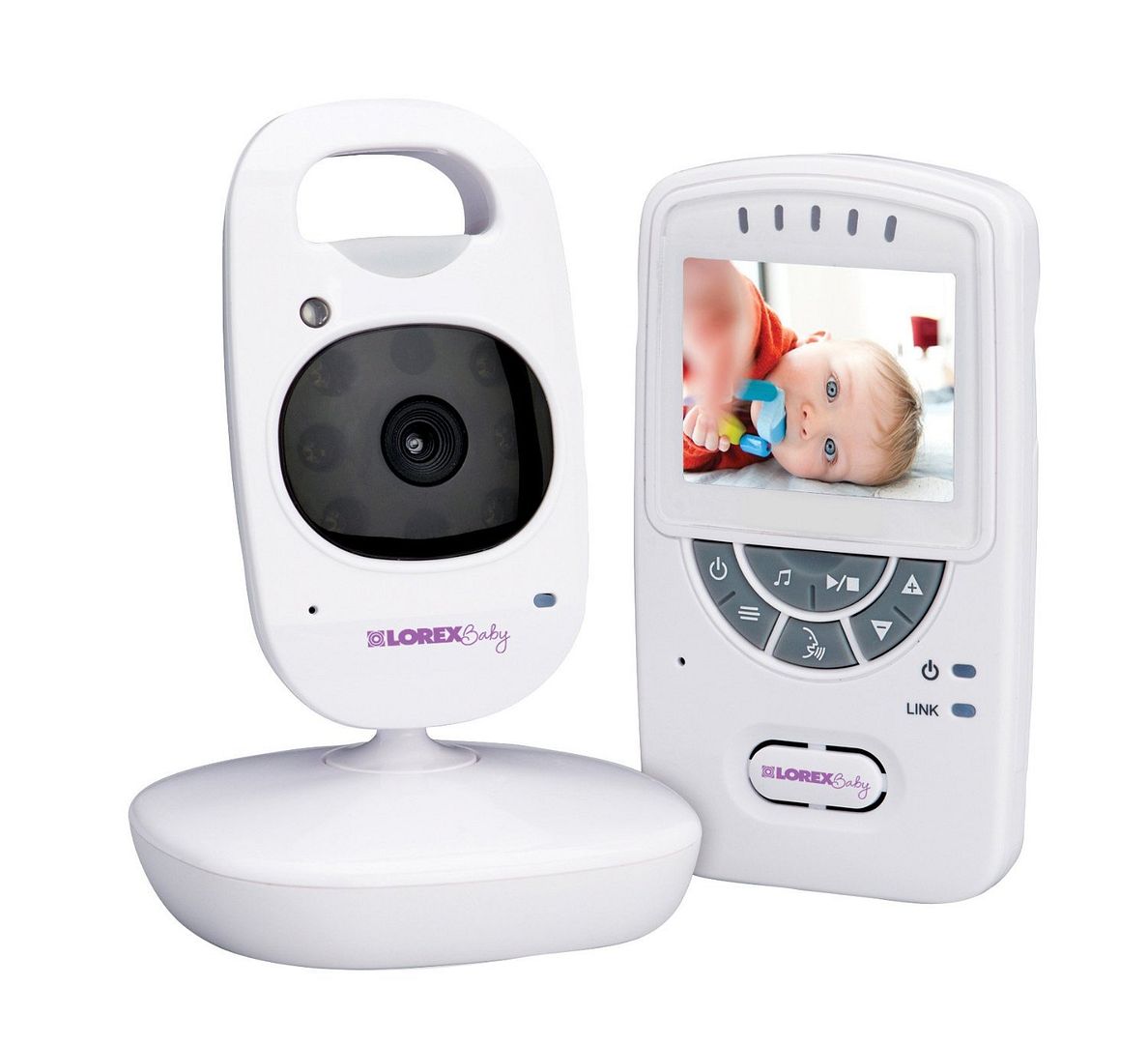 The Lorex Sweet Peep Baby Monitor is two products in one. It features a portable monitor and a wireless moveable camera. This video baby monitor streams audio as well as video right from your baby's nursery. This Lorex baby monitor has lots of cool and useful features including the ability to pan the camera so you can see your baby's entire room. It also has a digital zoom feature that let you zoom in close to your baby as well as a built-in night light so your baby has a dim yet soothing light all night long. You can even talk to your baby, calming and soothing them if they get fussy. Another useful feature is the built-in lullabies that can be activated at any time.
Samsung SafeView Baby Monitoring System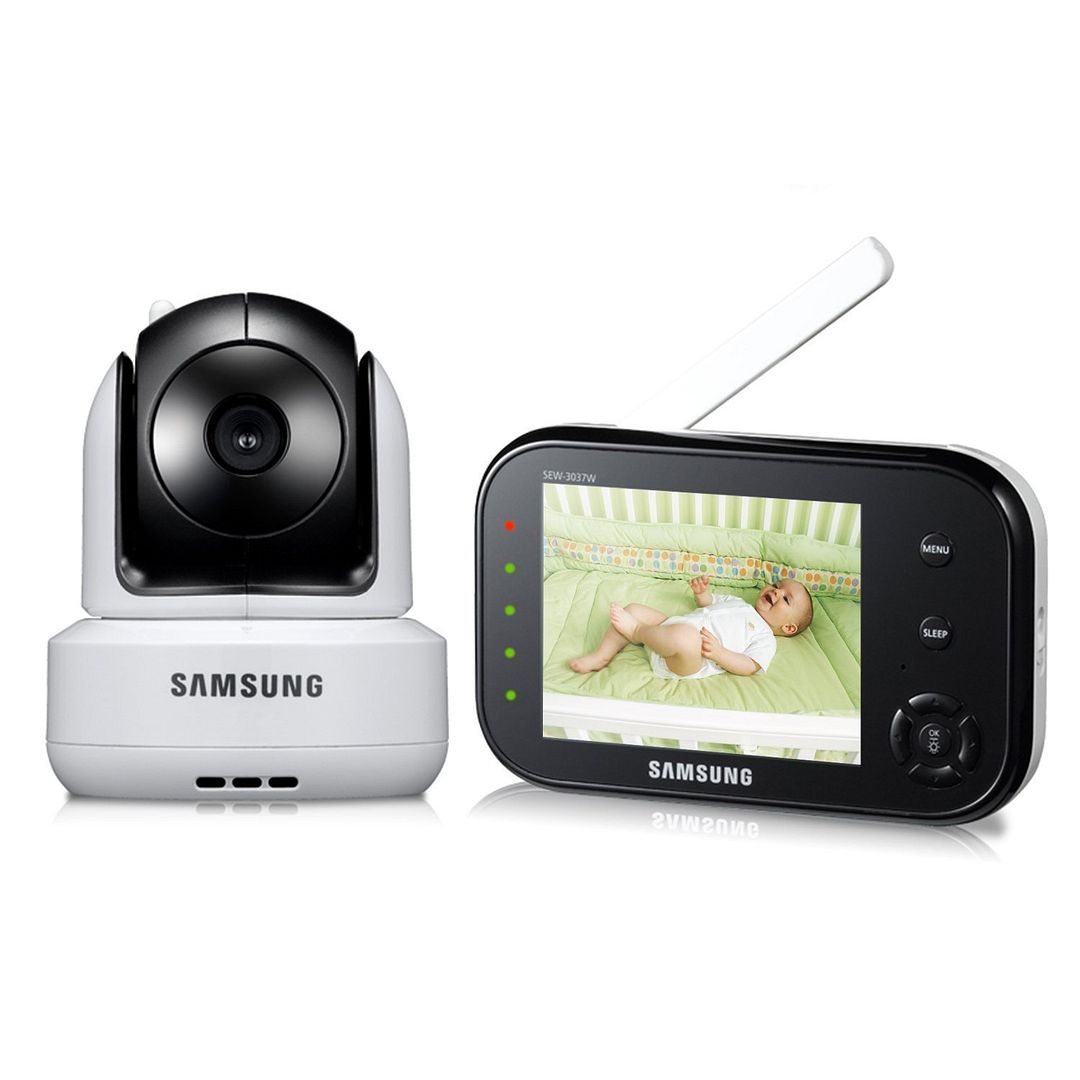 The Samsung SafeView Baby Monitoring System features a 3.5-inch screen on the parent unit, with high-resolution daylight color viewing and nighttime black and white viewing. The night vision feature works up to 15 feet. This Samsung video baby monitor has a remote night light, two-way feature so you can talk to your baby from a distance, adjustable sound sensitivity and voice-activated the quiet mode. In addition, this system comes complete with wireless PTZ camera, wireless monitor, monitor adapter, camera adapter, wall mount hardware and a 1-year warranty.
Mobicam DXR Touch Monitoring System-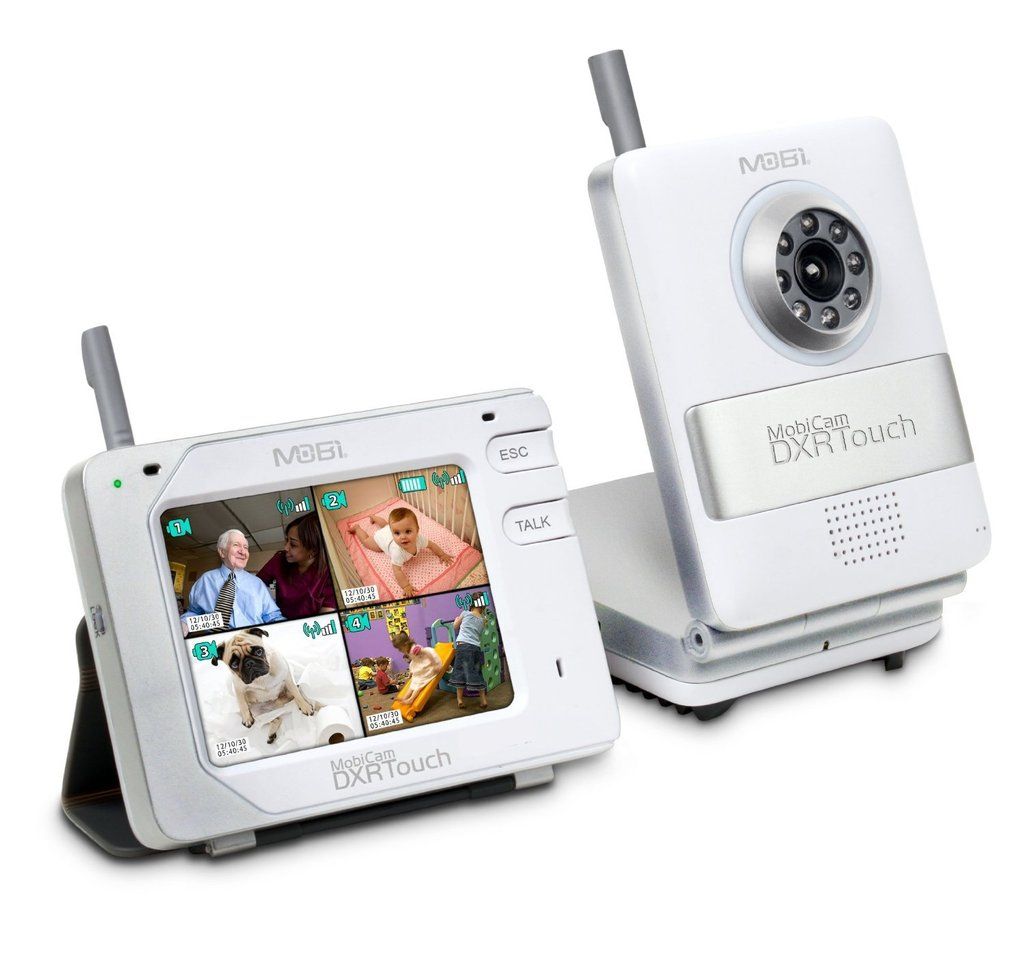 The Mobicam DXR Touch Monitoring System utilizes advanced touchscreen technology. This Mobicam video baby monitor has numerous features including split-screen function, soothing lullabies, zoom-in ability and night vision. The camera and the monitor units are both portable, so you can easily transport them from room to room.
VTech Safe & Sound Full-Color Video & Audio Baby Monitor:
We did a review of this baby monitor few years ago. Here what our reviewer had to say: This is truly a wonderful baby monitor system and I have yet to find one even remotely comparable to it with even half of the features this one has. I absolutely love that I can use the parent unit to talk to the baby and soothe her from another room and how it shows the room temperature so I know she is comfortable. 
Which of these video baby monitors would you choose? And Why? Tell me.