Looking for really cute kids' fashions at an affordable price? You're in luck, because the Old Navy Kids & Baby Sale starts today! From now until February 20th, you can save 40% off on all your favorite kids clothes. Seriously, on ALL of them. Everything from jeans to pajamas to socks are on sale. This is the perfect time to knock out all your spring shopping and even start stocking up on summer clothes.
Raindrops on roses and whiskers on kittens are great and all, but some of my favorite things come from Old Navy! Like these super-adorable spring fashions for boys and girls. Check them out!
Black may not be a typical "spring" color, but I love the look of this cute patterned poplin button-down shirt paired with boot-cut black jeans. You can even grab a pair of shoes to go with it! During the Old Navy Kids & Baby sale, you can get the whole outfit for under $35.
Does your little princess love being pretty in pink? She'll flip for this cute striped ruffle-hem tee and embroidered graphic denim skirt. The high-top sneakers add a fun flare to the outfit too! The whole outfit will cost about $35 during the sale. These outfits are just two examples of the many awesome fashions that are on sale.

Old Navy also has some really cool graphic tees featuring many of your child's favorite characters. Find short-sleeve and long-sleeve shirts featuring Angry Birds, Lego Ninjago, Brave, Hello Kitty, and so much more.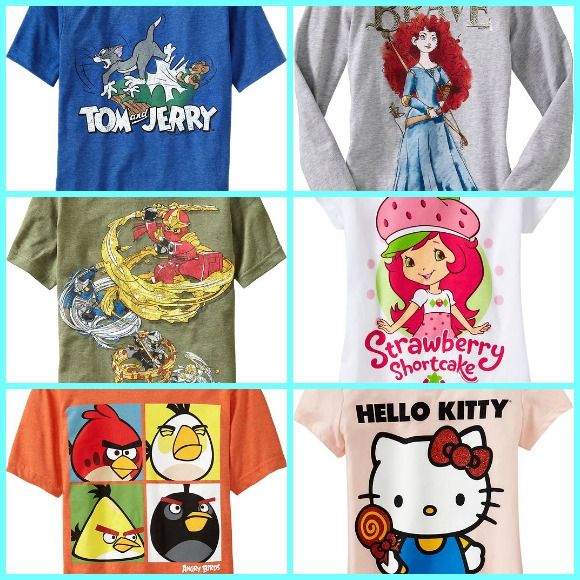 So head out to your nearest Old Navy, or hop online and navigate over to OldNavy.ca and start stocking up on great spring and summer outfits for your little one! What will you be stocking up on during the Old Navy Kids & Baby Sale.
Follow Old Navy on Facebook, Twitter, #ONKidtacular
Disclosure: This is a sponsored post. I received compensation in exchange for this post but my opinions are mine.